Welcome to Permbrand
Permbrand is a South Island based company supporting the agriculture industry nationwide.
The company prides itself on quality products, customer service and follow up care and maintenance which we believe is integral to the company's success.
Our products

Meal Feeding
Permbrands' specialist field is meal feeding systems for the dairy industry.
Stock Yards
We offer permanent and portable stock yards solutions.
Equine
Manufacturing horse stalls and horse exercise arenas.
Permbrands' specialist field is meal feeding systems for the dairy industry. Equipment is imported from the company "Roxell" in Belgium and their equipment is world renown.
Grain crushing mills are imported from America and assembled in our workshop. These have proved to be reliable and efficient, and durable.
A demand for mineral delivery has led to the introduction of Mineral Bins. This provides effective delivery of mineral pellets to cows in the shed.
Permbrand also offers a maintenance programme as a follow up to all clients installing feed systems. This along with their excellent team of installers has attributed to the success of the company in this area.
Permbrand began manufacturing portable stockyards in 2002. The versatility of portable yards suits a wide range of customers from life style farmers through to corporate farms.
Demand for permanent stockyards also increased and these are now a core part of the business. We are also able to plan and make sheep yards for new sites or in addition to existing sites.
The growth of the dairy industry has created a need for Teat Seal Trailers in the veterinary field. Permbrand has designed and made a number of these throughout New Zealand and Australia.
Another area that has developed over the last few years is the support to equine industry with the manufacturing of horse stalls and horse exercise arenas.
We are able to offer an additional cattle handling solution in the form of a Cow Lifter which allows safe and easy handling of sick cattle. The Lifter is very robust and can be towed with an ATV.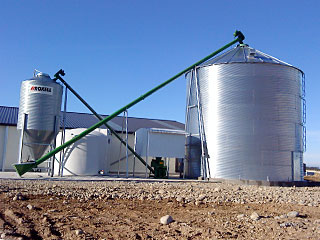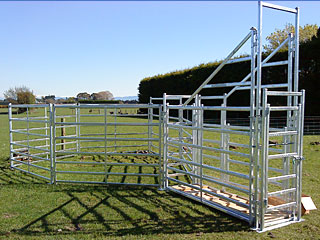 Contact Permbrand
Workshop & Office
P: 03 347 3171
F: 03 347 3174
E: office@permbrand.co.nz
Address:
44 Izone Drive
Rolleston
Christchurch
Post:
PO Box 86012
Rolleston West
Rolleston 7658
Phill Shaw – Operation/Sales Manager
P: 03 347 3171
M: 0275 702 772
E: phill@permbrand.co.nz